Krimson marks handling of 150th flight since operations began in 2015
Addis Ababa, Ethiopia/20 February 2019 – Krimson Aviation, the Ethiopia-based trip planning and flight support company marked the handling of its 150th flight  since inception this month. The company based at Addis Ababa Bole International airport (HAAB) welcomed a flight from Angola-based aviation services company Bestfly, for its 150th milestone. The Bombardier Global Express, which is one of 17 managed aircraft including two helicopters, in the Bestfly fleet, landed in to Addis Ababa on the 5th February. A regular Krimson client, the Bestfly crew required landing permits, fuelling, crew hotel accommodation and ground transportation.
The handling of its 150th flight demonstrates the exceptional growth Krimson has experienced, from managing 15 flights in its first two years to reaching its 150th flight this month. It also reflects the rapid growth of the African aviation business aviation sector. Dawit Lemma, Founder and Managing Director, attributes the rise in activity to a number of factors. An increase in clients from international handling companies which recognise the value of using a local company that understands regulatory, cultural and business nuances. The ability to meet international expectations within the local environment making flight operations more efficient and giving passengers and crews a better Ethiopian experience, and an expansion in locations served.
The business began handling requests solely for Addis Ababa Bole airport but in 2018 started serving all major points of entry in and out of Ethiopia including Bahir Dar Airport, (HABD), Dire Dawa Airport, (HADR), and Mekelle Airport, (HAMK). Trip planning and flight handing for flights originating or departing from a number of smaller Ethiopian airports,  including Arba Minch, (HAAM), Dessie (HADC), and Gondar (HAGN), airports strengthened its position. Business growth has also been fuelled by expansion beyond Ethiopia as Krimson now regularly supports flight operations in Djibouti, Eritrea, South Sudan and the Democratic Republic of the Congo.  A strong financial structure, and a good commercial reputation continue to provide solid foundations for further organic business growth.
"I'm proud what we've achieved, but I'm even more proud of our culture of service," said Switzerland-originating Lemma. "We've introduced Swiss efficiency to the Ethiopian landscape which gives our clients real confidence and enables us to manage even the most complex of challenges. One that really sticks in my mind is a medical evacuation out of Gondar. It required significant coordination with multiple authorities, the medevac operator and a local air ambulance service. We used both our flight support and charter brokerage services in the same operation, and the passenger was able to receive the medical attention she needed. We also established precedents now used by all operators and agencies when faced with similar circumstances."
Lemma identifies the biggest operational challenge as obtaining clearances for aircraft landing outside of HAAB, especially when it is a non-point of entry. These clearances require a significant amount of documentation to be submitted to the Civil Aviation Authority and the Ministry of Defense. By establishing trust with both, Krimson has reduced the time to obtain the clearances and built a customer base which values access to the permits.
"We have managed to show all of them that we are a company that operates ethically, and follows the right guidelines and laws," he says.  Looking forward, Krimson is on a trajectory to manage 200 flights and obtain 300 permits in 2019 alone as the business continues to offer full flight support, ground handling, charter brokerage and other aviation services within Ethiopia and East Africa.
Inflite The Jet Centre acquires Excellence Aviation
Expands into Bombardier Global and Challenger MRO, CAMO and aircraft management
Inflite The Jet Centre, part of the Inflite group of companies, based at London Stansted Airport, is pleased to announce today (20th February) the acquisition of Bombardier Challenger and Global Express specialist Excellence Aviation Services.  The purchase includes Excellence Aviation Services Ltd, its Part 145 organisation and CAMO, as well as Excellence Aviation Ltd, its Part NCC aircraft management business.
With fresh investment and a dedicated home within Inflite's 250,000 sq ft hangar space, Excellence Aviation Services' line station activity will expand to offer full base maintenance at Stansted for Challenger and Global Express aircraft.  Inflite, meanwhile, will continue to grow its Embraer executive jet MRO, together with its BBJ work.
While London Stansted will be EAS's new HQ effective immediately, it will continue to offer line maintenance at London Oxford, Luton. Stansted and Farnborough Airports.  Its 12 staff, to be joined shortly by two more licensed engineers, will further strengthen Inflite's 60-strong MRO team.
EAS Founder Colin Solley and partner Mike Smith will remain with the business and play a significant role in shaping the group's growth plans, said Christoffer Creutz, Inflite The Jet Centre's Managing Director, who joined from Lufthansa Technik two and half years ago.
"This strategic acquisition is a perfect fit for us," said Christoffer Creutz, acknowledging the two businesses have been in collaborative talks for some time.   "Excellence Aviation Services' Bombardier capabilities and services complement our long-established activity on Embraer and Boeing BBJ platforms and together with our dedicated VVIP Corporate FBO at Stansted, we can offer a full turnkey solution to EAS' customers too."
"Future proofing our business"  – Christoffer Creutz
 "The deal future proofs our business and we will duly be setting about cross training and sharing manpower to further expand our capabilities and UK coverage," Mr Creutz added.
"We are both delighted and honoured to be joining the Inflite family.  We had a couple of potential suitors, but Inflite was certainly the right partner for us," commented Colin Solley, founder of EAS.  "I have known Penny Stephens, the owner and CEO of Inflite The Jet Centre, since 1995 when I was director of maintenance for a Family Office flight department and the company has always had a terrific reputation for professionalism and outstanding commitment to their customers."
Colin Solley founded Excellence in year 2000 with Mike Smith joining in 2007, between them they have over 55 years of experience in the business aviation sector.
Inflite The Jet Centre  provides an extensive range of aircraft handling, engineering and support services from purpose built and newly refurbished premises.  With 30 years' experience the company's success has been built on the pursuit of excellence and a total commitment to maintaining the quality of its highly skilled workforce and state of the art facilities.  Its MRO and VVIP award-winning FBO and MRO facilities are located at London Stansted Airport.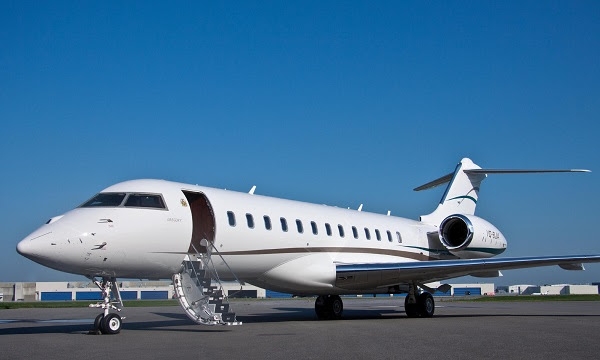 Caption: Through Excellence Aviation Services Inflite moves to Bombardier Global Express MRO.
Oriens Aviation expands into Pilatus PC-24 sales and support
Oriens Aviation announced today (20th February) it has signed an agreement with Pilatus Aircraft Ltd to extend its exclusive UK and Ireland Authorised Pilatus Centre at London Biggin Hill Airport to the PC-24 Super Versatile Jet, effective immediately.  In readiness, it is ramping up tooling and sending engineers to Stans, Switzerland for training to add the twin-engined jet to its Part 145 MRO approvals. It expects to achieve this by the end of the third quarter.
"We are delighted to be widening our partnership with Pilatus with the new PC-24 and looking forward to creating a sales centre showcase at our Biggin Hill home," said Oriens Aviation CEO Edwin Brenninkmeyer.
He added: "The aircraft is a real game-changer in the light jet market, blending the short field performance of a turboprop, the speed of a light jet and a generous cabin, akin to that offered by mid-sized jets. The large cargo door, 10 passenger seats and unique unpaved field performance capable of landing and taking off from both paved and unpaved runways of 893m and above makes this jet unlike any other."
"We are very pleased to extend our relationship with Oriens Aviation to the PC-24.  Edwin and his team have proved to be a terrific partner supporting the PC-12 since the outset and naturally we endorse their credentials as a valued Pilatus family ambassador," commented Ignaz Gretener, Vice President General Aviation of Pilatus.
Oriens marks first year as Authorised Pilatus Service Centre
Oriens' announcement today comes on the first anniversary of the business opening its Authorised Pilatus Service Centre and a successful four years as the OEM's representative, facilitating the introduction of 10 Pilatus PC-12s into service in its region.
Oriens' mission is to deliver a high quality, responsive, end to end service to all Pilatus Customers – from sales, AOC and aircraft management advisory, MRO and most recently, pilot training.
Its MRO activity was recently bolstered with the addition of Stuart Locke, from TAG Farnborough Maintenance Services as General Manager, at the beginning of this year.   He plans to triple the number of productive manhours, 90% of which is devoted to the Pilatus PC-12, versus 2018, through the introduction of new processes and work methods, responding to the peaks in MRO activity. Oriens is also upping its technician and engineering resources.
 Oriens Maintenance is now able to offer swift responsive AOG support at airports and small airfields around the UK & Ireland with the introduction of a fully equipped vehicle as a mobile support centre & workshop.  It is big enough to carry an electrical /air generation system, large components, jacks, even a Pratt & Whitney Canada PT6 aircraft engine.
Late last year Oriens agreed an alliance with Oysterair and secured UK CAA approval to commence pilot training courses at its Biggin base.   To date, one PC-12 Legacy renewal course has been completed and two active PC-12NG courses are currently ongoing.  "The emphasis is to combine traditional teaching methods with modern multi-media platforms in a course that covers EASA and FAA approvals and class ratings. All PC-12 instructors working with Oriens actively fly the PC-12 as line pilots," said Jonathan Shooter, Managing Director of Oysterair, adding he is delighted to bring this offering to London Biggin Hill in collaboration with Oriens.
Through close collaboration with fractional PC-12 operator Jetfly and Bournemouth Aviation Services, Oriens Aviation is now supporting over 20 Pilatus PC-12 aircraft with a number of private UK customers moving over from Bournemouth.  From 1st January 2019 the Bournemouth facility is dedicated solely to supporting Jetfly aircraft.
 Caption: Oriens Aviation to expand Pilatus remit to PC-24.
Enhanced customer support
Ahead of the PC-24 support Oriens is also enhancing its customer service capabilities. Susan Duke, the former MD of Motorcycle UK Ltd joins as Business Support Manager, while Charlotte Wroe, who has served as Executive Assistant since joining Oriens in 2017, is now Customer Relationship Manager.  Prior to joining Oriens she worked as International Marketing Executive in Ireland with the Shannon Group.
Satcom Direct (SD) to provide engine utilization data to Rolls-Royce
Melbourne, Florida / 18 February 2019 – SD has entered a formal arrangement with Rolls-Royce to deliver business aviation engine utilization data directly to the OEM via the SD Pro Operating System, using the SD FlightLogs post-flight data recording module. SD FlightLogs automatically captures flight data and cycle events in real time from the aircraft via its datalink service, and once it is verified by the customer, it will be automatically sent to Rolls-Royce. The result is the recording of extremely accurate and valuable information that Rolls-Royce can use to further understand the utilization of its engines.
"This reporting adds another level of understanding for Rolls Royce by providing automated, current information via our SD FlightLogs and SD Pro tools. Until very recently this sort of information was often hand-written so could be easily mis-understood, mis-recorded or lost. We are aiming to work with Rolls Royce to modernize the process which will eventually enhance the value of our customers assets through better maintenance management. Our digital platform can be a rich source of data, and we hope to develop the agreement further in the near future," said Chris Moore, chief operating officer, SD.
"The service agreement with Satcom Direct is another important part of bringing our pioneering IntelligentEngine vision to life, where product and service become indistinguishable thanks to advancements in digital capability," said Axel Voege, Head of Digital Operations Germany, Rolls-Royce. "SD's platforms auto captures in-flight data such as engine cycles and flight hours, automatically providing extremely accurate and immediate reporting to our dedicated 24/7 Business Aviation Availability Centre. In combination with all the data we have about each of our engines this allows our services team to proactively support our customers based on the latest available information, guaranteeing highest levels of availability and enhancing our market-leading CorporateCare® service."
SD Scheduler is a cloud-based aviation data management system that can be fully customized for a flight department. It features intuitive navigation, integration to third-party vendors, and powerful business intelligence and reporting backed by continuous customer feedback. SD Scheduler incorporates SD FlightLogs, the first web-based system designed to auto-capture and manage aircraft flight-log data, reducing manual input.
Vertis Aviation shows Americas some love with new office and regional launch of Vertis Charter Management Programme, as Argus Certified Broker status confirmed.
Boston, MA./14 February 2019 – Vertis Aviation, the Switzerland-headquartered charter specialist is showing the Americas some love this Valentine's day with three key regional announcements. The business has opened a new U.S. office in Boston, Massachusetts which will be headed-up by General Manager, Robert Coleman, a well- respected business aviation figure in the region. Coleman will be responsible for promoting the boutique Vertis charter service across the Americas, from the furthest northern point of Cape Columbia in Canada, to the ice-runways of the Antarctic.
Vertis is also launching its highly successful Vertis Charter Management Programme in the region. The replication of its original European business model will support owners and/or operators looking for outsourced professional charter sales management, enabling them to maintain focus on the core competency of aircraft operations. "Vertis focuses purely on what we do best, sourcing the right charter aircraft for each client mission. This enables the operators to focus solely on operations, yet still generate revenue from the asset, and it provides the customers with access to a wider range of aircraft through the Vertis boutique charter service," said Jeffrey Emmenis, CEO Vertis Aviation.  It's a formidable combination and Vertis is now in its ninth year of operations which demonstrates the sustainability of the model."
Supporting the office opening is confirmation that Vertis has this week been confirmed as an Argus Certified Broker. The accreditation positions the customer-centric company in the top echelon of  global charter providers, there are currently only 11 Argus Certified Brokers worldwide.  Following the rigorous audit Argus Safety Director, Edward Wandall said, "We were extremely impressed with the quality of the Vertis approach. The audit revealed a well run, professionally structured business that puts the client at the centre of all it does. We are delighted to welcome them to the Argus scheme, particularly in the month they expand their U.S. presence."  The Argus-recognition confirms that Vertis adheres to industry best practices, has a deep and broad knowledge of the executive aviation business, and is committed to the utmost in safety and service-oriented charter services.
"The combination of our new office headed up by Robert, the launch of our Vertis Aircraft Charter Programme, and the trust we know customers associate with Argus, gives Vertis a powerful springboard from which to dive deeper into the Americas market," added Emmenis.  "We are successful pioneers of our specific business model in the EMEA region, we have an amazing international network of clients, and our Argus certification officially recognises the standards we've been delivering for years. We are really very excited about the opportunities in the Americas."
The new U.S. presence strengthens the existing network of offices in Dubai, Cape Town, and the headquarters in Zug, and adds valuable support to Americas originating customers. "Our highly personalised bespoke service generates long term customer relationships and establishes in-depth operator relationships. We get to know aircraft in detail which is knowledge we can use to make the right recommendations for our clients, yet we remain removed from all operational aspects," says Emmenis. Vertis anticipates the Americas customer base will quickly ramp up with existing corporate and private customers utilising the Americas office for their intra-continental needs.
With the expansion of the Americas business Vertis is taking the opportunity to merge all its capabilities into one global offering which supports charter of all aircraft types.  In addition, it will continue to market, on behalf of the owner/operators, a select portfolio of long-range business aircraft including two Boeing Business Jets BBJ, an Airbus ACJ319, two Bombardier Global 6000, a Gulfstream G450 and a Bombardier Challenger 350.
MSB Aerospace LLC celebrates first year of production in Savannah, Georgia.
Savannah, Georgia/13 February 2019 – MSB Aerospace LLC, the US-based division of Montreal-headquartered precision engineering business MSB Design, is celebrating the first year of production at its Savannah, Georgia facility. Opened late in 2017 to better serve the US market, the facility has quickly ramped up to manufacture customized, precision-engineered products for the business aviation sector. To date, the operation has produced a variety of bespoke crystal, china and flatware stowage inserts (CCF), more than 50 single and dual pedestal hi-lo tables, personal device holders, and a collection of MSB's innovative up-lit glass holders.
When production began in Savannah, MSB Aerospace LLC employed nine people. Today the staff numbers 22 with more recruits anticipated to join in the next six months. The 10,000-sq-ft production unit is expected to produce up to 30 percent of MSB's total North American output this year, and the company is eyeing 60,000 sq. feet for further expansion.
"Clients are very happy that we've established a U.S.-based manufacturing presence. It allows us to better manage product costs as materials are sourced in the US, so we save the expense, and risk, of moving materials across borders. We have reduced potential customs delays, eliminated currency fluctuations, and negated import taxes," says Shannon Gill, Managing Director, MSB Aerospace LLC. "Our clients expect very high quality and so far the items are fulfilling their expectations. We look forward to continuing to build our U.S. presence."
The first inserts and tables came off the line in January 2018 with delivery to the new production unit's first customer, Gulfstream, following swiftly after. Subsequent products were destined for a mix of completion centres including L3, OEMs and private owners based throughout the U.S.A. The company began 2019 with orders to supply products to six new clients with delivery occurring this year.
Looking to the next year, in addition to manufacturing its own products, Gill is hoping to add build-to-print support for customers shortly. Several newly manufactured items will also enter production this year including variations on tables, new mechanisms and products for new aircraft platforms.
Senior management, clients, partners and local Savannah government officials  celebrated the success of MSB Aerospace's first year during an event held at the Mighty First Eighth Airforce museum in its home town of Savannah. Gill thanked local government for their support, customers for their business and acknowledged the hard work and dedication the newly created team members had given to make the first year a success.
VistaJet Advances Business Aviation Flight Safety with Integration of Advanced Flight Risk Assessment System
Safety and security always at the core of all operations, now with real time data-led analysis.
Osprey's breakthrough Flight Risk Assessment system will integrate with VistaJet's proprietary flight operations software
The system will deliver instantaneous and intuitive risk assessments for every flight
VistaJet is the first operator to receive the EBAA Diamond Safety of Flight Award
VistaJet, the first and only global business aviation company, places the safety, security and wellbeing of its customers and staff above all else. Today, the company announces a further step in advancing its flight operations software with the adoption of Osprey Flight Solutions data-led risk assessment technology.
Ever since its launch in 2004, VistaJet has placed the utmost attention on operational and flight safety and to date has completed over 146,000 flights globally, having safely flown over 367,000 passengers to more than 1,900 airports worldwide.
By integrating Osprey's leading safety system, VistaJet is able to instantaneously and intuitively risk assess every single flight directly through its proprietary operations software and support operational decision making. The platform delivers immediate intelligence on the aviation environment, collecting data from 200,000 sources in 60 languages. A team of analysts combines the data with machine learning algorithms, painting a real-time view of global safety.
The new cutting-edge integration complements VistaJet's expert human analysis to offer the most comprehensive security and risk assessment. Information includes the widest range of events that could impact flight performance, from local taxi strikes that may delay arrival of crew at the airport, to a detailed evaluation of no flying zones. Data is applied to a 10km by 10km grid covering the full globe and provides a detailed altitude overview. With a granular and real time access to data, the VistaJet team is able to measure possible delays and calibrate each flight to the most secure conditions along the safest routes, even when the aircraft is airborne.
Nick van der Meer, VistaJet's Chief Operating Officer, said:
"We look at the most efficient way to fly, with safety being the core driver. By providing even more meaningful data to our inhouse experts, they are able to create a smoother flight experience for our customers. Safety is and must always be a common goal for all aviation companies, and we are proud to lead the way by adopting the most advanced innovation technologies available on the market ahead of anyone else in business aviation."
Operated from its headquarters in Malta and supported through its network of regional offices, VistaJet's rigorous safety standards have been recognized globally. VistaJet is the first operator to be awarded the Diamond Safety of Flight Award by the European Business Aviation Association (EBAA) in 2016, and again in 2018, with each recognition spanning two years. The company's operations are also classified with the ARGUS International Platinum Rating and Wyvern Wingman, and VistaJet flight crew and ground staff are trained to standards that surpass stringent industry regulations.
Satcom Direct supports Skyservice to generate first Supplemental Type Certificate (STC) for SD Data Link Unit upgrade for Learjet 45
Melbourne, Florida / 6 February 2019 – The Transport Canada Civil Aviation (TCCA) authority has awarded Skyservice Business Aviation an STC for installation of the Satcom Direct Data Link Unit (DLU) upgrade on the Learjet 45 type. SD supported Skyservice through the TCCA STC process, and with the EASA and FAA submissions whose approvals are expected in the second quarter of 2019.
Of the three Skyservice Learjet 45 aircraft, one is already benefitting from the system installation, with the next two scheduled for SD DLU upgrade in early 2019. Upon completion, the installations will support CPDLC (FANS1/A and ATN- B) compliance to augment operational safety. Skyservice will use their STC to support other Learjet 45 operators requiring installation which helps retain asset value while optimizing performance.
"Skyservice is one of the first MROs to comply with 9,600/10,000/14,800-hour inspections and has more than 30-years-experience in Learjet maintenance. The SD DLU is a proven product that supports more efficient  Learjet 45 operations. With their support we are now positioned to be the facility of choice for these upgrades," said Paul Weeks, Vice President, Maintenance for Skyservice Business Aviation.
"Skyservice has a long legacy of excellent support for Learjet 45. Our DLU solution makes operating these aircraft safer and helps manage operating costs," said Robert Vega, Director of Product Management at SD. "Our DLU is already fitted on numerous aircraft and we're excited to have this newest STC available for the aviation industry. The upgrade allows operators to both reap the benefits of more efficient routes and preserve critical safety features including FANS-1/A compliance."
Flying Colours Corp. celebrates thirty years of business
Peterborough, Ontario/ 5 February 2019 –  Flying Colours Corp., the North American maintenance, repair, overhaul and completions business is celebrating thirty years of successful MRO and interiors operations. Launched as an aircraft painting business by current President, John Gillespie, the small start-up quickly developed into an aircraft sales business before evolving into a fully-fledged MRO and interiors business in 1989.
Since inception the privately owned, family run company has grown the business from a small hangar dedicated to painting turbo-props and small jets at Peterborough Airport to an international company known for its strong maintenance capabilities, creative cabin-interior design resulting in functional, yet stylish completions, refurbishments including Flying Colours branded CRJ ExecLiner, avionics expertise and ability to handle complex special mission projects. Led by the core philosophies of Integrity, Innovation and Flexibility,once the smallest business at the airport it is now the largest airport tenant and is currently expanding its head quarter's footprint with the addition of a fourth hangar measuring more than 100, 000 squared feet.
A second base was established in 2009 when Flying Colours purchased JetCorp Technical services in St. Louis, which became Flying Colours KSUS in 2013. The facility expanded rapidly and now consists of a 40,000 squared feet state-of-the-art dedicated cabinetry and interiors facility along with a further 60,000 squared feet of hangars, the most recent of which opened its doors for business in January this year. With the opening of a Singapore interiors division at the Bombardier Seletar Airport facility in 2015 Flying Colours became truly international. A growing Asia Pacific-based team provides a range of services from interior touch-ups to complete refurbishments for Bombardier aircraft based in the region. Today a global team, which is anticipated to exceed more than 500 employees by year-end, delivers an extensive selection of dedicated business aviation services.
"It's a well-known fact that the business aviation sector is a competitive and challenging industry to succeed in, and we are extremely proud to be marking our thirtieth anniversary this year. In some ways it feels like we are just getting started as we still have a lot of exciting plans to implement over the next decades," said John Gillespie, Founder and President. "It goes without saying we would not have got to where we are without the support of our elite set of customers who value the fact we can deliver even the most complex project, our reliable long-term partners, and most importantly our highly motivated and skilled technical teams. As the years progress this is set to continue to grow," said Gillespie.
Flying Colours plans to mark its thirtieth year with internal and external events with customers, partners and its growing in-house team to demonstrate its gratitude to those that have worked and supported the business through the years.
FAI welcomes seventh Global Express
February 4, 2019 – German Special Mission and VIP-Charter Operator FAI rent-a-jet AG has welcomed its seventh Bombardier Global Express, MSN 9016, to the company's 26-strong fleet.
Following a 240-month inspection, the Global Express will undergo a complete interior refurbishment at the company's growing MRO division, FAI Technik in Nuremberg. Further planned upgrades include the installation of a new cabin management system, KA-Band Ultra-High Speed Wi-Fi Internet and new exterior paint.  It is anticipated that the aircraft will be introduced to the market for sale or lease by the end of March 2019.
The aircraft's custom interior will be designed by FAI's design partner, award-winning German design specialist, Tim Callies. Tim, who is well known in the business aviation industry for his work on Boeing BBJ's, Airbus ACJ's and Global Express business jets will work with the future aircraft owner to select custom features to suit his or her own particular taste and lifestyle.
The Global Express will be FAI's third "Signature Edition" aircraft where a buyer can personalise the cabin design and select upgrades for an all-in turnkey price. The end result offers the benefit of a fully refurbished aircraft with major maintenance inspections completed.
Siegfried Axtmann, FAI Aviation Group Chairman, comments: "We are delighted to be working with the renowned Tim Callies and his team on our Global Express enabling the new owner to personalise their interior as part of our 'Signature Edition'.  FAI Technik has performed numerous 120- and 180-month inspections on BD700 series aircraft, notably this aircraft will be the first Global Express to undergo its second 10-year inspection at our MRO. With its state-of-the-art carbon fibre cabin, it will represent extraordinary value for money on the Global Express pre-owned market."
 In addition to the seven Bombardier Global Express jets, FAI´s group fleet includes, five Bombardier Challenger 604s, one Challenger 850, 11 Learjet 60, plus one Premier 1A and one King Air 350. All Bombardier aircraft are maintained by FAI Technik GmbH in Nuremberg.
FAI is Germany's largest general aviation operator by fleet operating more than 13,000 hours of airtime in 2017. It is also one of Europe's largest Bombardier operators, which brings significant operational and cost benefits.
VistaJet records a 31% increase in new members as it celebrates 15 years in the industry
January 29, 2019 : The leading business aviation Unicorn ideally positioned to seize even larger market share in 2019.
Number of flights increased by 25% globally and by 46% in North America in 2018
Outperforming the market in Europe – number of new Program customers grew by 105%
Aircraft utilization up by 20%, as each aircraft flew around the world 20 times
VistaJet now part of Vista Global Holding to further revolutionize the fragmented business aviation sector
Strengthening its global position and its fleet of over 70 long range aircraft, VistaJet is part of a global network of 116 owned business jets and over 1,500 aviation experts through Vista Global
VistaJet, the first and only global business aviation company, today announced another record year in 2018, with new Members and number of flights up prominently year on year. As it enters its 15th year, Malta based VistaJet made significant progress on its core strategic priorities, increasing market share worldwide.
In line with the asset lite macro trend taking off globally, VistaJet saw new contracts of its flagship Program membership grow by 31% in 2018 and the number of flights increased by 25%. As demand for longer flights and comfort continues to increase across the industry, VistaJet's utilization grew by 20% across its fleet of over 70 aircraft – now equating to enough hours to fly each aircraft around the world 20 times on average.
Regionally, Europe proved a significant market for corporates and individuals flying privately, accounting for 48% of total VistaJet flights in 2018. New Program Members grew significantly by 105% in the region, with the majority of growth coming from clients based in the UK which doubled its new contracts.
North America remained a key growth driver for VistaJet and accounted for the largest increase in flights in 2018, with a rise of 46%. To cater for the growing demand from customers in the region, 21% of VistaJet's global fleet at any given time is in the market, with the Global 5000 fleet flying more than the Challenger aircraft during the year.
VistaJet continued to lead the market in terms of innovation and service. Adding to its global coverage and unique flight-hour subscription model, the company introduced new experiences for its Program Members, designed around their passions. Encompassing key partnerships with world leading art and sport partners such as Christie's and British Polo Day, as well as the launches of the most extensive traveler's programs for children and oenophiles in private aviation.
Other 2018 highlights include:
While the Middle East has seen some weakness in the industry, VistaJet's customer base appears to be as strong as ever, with number of flights up by 38% and passengers by 24%. The UAE accounted for the majority of flights in the region at 29%, and the number of flight hours at 34%.
As Dubai continues to prove a significant global hub, VistaJet will open a larger sales office in the region in January 2019.
Strong numbers in Asia, with flights increasing by 26%. Reflective of economic forecasts for GDP, Singapore led the results with a 71% growth in the number of flights to and from the country.
Air BP adds exclusive Spanish destination La Perdiz to its network
January 29, 2019
Air BP has started supplying Jet A-1 fuel at La Perdiz airport on the La Nava estate in Spain.
This latest addition to the network brings the total number of Air BP's locations in Spain to 49.
Air BP customers will benefit from direct access to one of Spain's most exclusive country destinations.
Air BP, the international aviation fuel products and service supplier, has added La Perdiz (LEIZ) airport on the La Nava estate to its Spanish network. This latest addition to the network brings the total number of Air BP's locations in Spain to 49.
Effective immediately, Air BP will supply Jet A-1 fuel at La Perdiz, one of Spain's most exclusive country destinations. Air BP customers will benefit from convenient direct access to the location, rapid turnarounds and a high degree of discretion at this dedicated business aviation airport.
Customers will be able to use their Air BP Sterling Card to purchase fuel, in addition to ordering and paying for fuel via the RocketRoute MarketPlace platform. Air BP has invested in a state of the art 30m3 capacity 'Eagle' fuel tank at La Perdiz airport which complies with the highest international (JIG 4) standards.
Jesús Presa Fernandez, General Aviation Account Manager Air BP Spain comments: "La Perdiz is a highly convenient location for travellers given its location directly on the La Nava estate. If we add to this a service specifically designed for general aviation without waiting times, it will become a very popular destination in our network. We are ready to deliver a premium service and welcome all customers visiting La Perdiz this year."
Customers can refuel at La Perdiz from 30 minutes before sunrise to 30 minutes after sunset, local time, seven days per week with prior landing permission. La Perdiz is located two hours from Madrid and handles around 125 international and domestic general aviation and business aviation flights per year.
La Nava is located in Castilla La Mancha, the land of Don Quixote. The resort is popular with those who enjoy country sports and is an ideal location for private meetings or exclusive special events.
TBM's customer support expands with a new Daher operational base in the greater Paris region
Toussus-le-Noble, France, January 28, 2019 – Daher today announced the opening of a new TBM customer support base serving the Île-de-France geographic region surrounding Paris, and which is strategically situated in a technology cluster zone that has earned the designation as "Europe's Silicon Valley."
Located at the popular Toussus-le-Noble aerodrome southwest of Paris, this operation includes a workshop and offices in Hangar 111/112, positioned near the airport's main entrance.
As a subsidiary of the primary TBM Service Center at Daher's Tarbes-Lourdes-Pyrenees Airport facility, this latest customer support base is Part 145 approved by the European EASA and U.S. FAA airworthiness authorities – enabling work to be performed on TBM aircraft registered both in Europe and the United States.
It will provide maintenance service, including scheduled inspections for TBM aircraft covered by Daher's maintenance contracts. The station ensures handling and customer care during opening hours of the airport, weekends and holidays included, with a two-hour prior notice.
"With more than a dozen civilian TBMs based in the Paris region – plus the French Ministry of Defense's TBM fleet at the nearby Villacoublay Air Base – it was essential to offer our customers local maintenance services," commented Nicolas Chabbert, Senior Vice President of the Daher Airplane Business Unit. "Additionally, Toussus-le-Noble's close proximity to corporate research sites, company administrative centers, and technology businesses makes it ideal in serving the needs of TBM owners and operators."
Chabbert also noted the Toussus-le-Noble customer support base benefits from the direct support of Daher's TBM experts in engines, airframes, avionics and systems at its Tarbes-Lourdes-Pyrenees Airport facility.
Hugo Delpi, manager of the TBM Service Center at Tarbes-Lourdes-Pyrenees Airport, also will be responsible for the new Toussus-le-Noble operation.
AVIAA to acquire Convolus, merges fleets
 Brings larger scale global purchasing for business aviation
With wider footprint in Europe
January 28, 2019 :AVIAA, the international group purchasing organization for business aviation, is adding over 150 new aircraft to their membership with the announcement today (28th January) it has reached an agreement with Europe's smart purchasing business Convolus to merge their operations.
The move will see AVIAA widen its footprint in Europe with the establishment of an office in Munich, Germany, complementing its existing bases in the UK and US.  Irena Deville, co-founder and CEO of Convolus, becomes Managing Director – Europe and Middle East for AVIAA, and she will work alongside California-based CEO Gillian Hayes and her team.
"We are delighted to have formalized this agreement with Convolus.  It marks a significant strategic step for AVIAA, which will enable us to deliver larger scale global purchasing for our collective members and suppliers," said AVIAA CEO Gillian Hayes.
Speaking at Corporate Jet Investor's annual 2019 conference in London she highlighted how the deal will help the business grow and enable AVIAA to deliver value for members and its supply network in new geographies, and bring expanded procurement services to new European members.
After the acquisition formally concludes this month, the AVIAA community will support a member fleet of nearly 500 aircraft and a network of suppliers with global operations across every spend category, including a robust international FBO network.   
Existing Convolus members will be seamlessly integrated into the AVIAA community. In addition to the increased buying power the fleet merger will afford them, they will also be able to accrue further cost savings in the AVIAA supply chain, which covers expanded service categories, including insurance, maintenance, fuel, business operations, and crew training.
AVIAA's predominately US-based members will be able to draw benefits and savings from the enlarged group's 100-strong European FBO network, from large multi-destination handlers to stand-alone individual FBOs.
"Business aviation in Europe remains significantly fragmented," commented Irena Deville.   "The opportunity to scale up and expand with AVIAA means we can optimize our technology solutions; combine our procurement data sets globally to better inform pricing, predict spend, and streamline our transactions. It all comes down to better serving our members and suppliers as we add new categories to support our mainstay pillars." she added.
Irena brings a wealth of experience to AVIAA, not just for her insight and embracing of disruption as co-founder of London-based Convolus, but in her former role focused on mergers and acquisitions activity and spearheading consolidation efforts.
Prior to developing Convolus, Irena was Head of Strategic Development at Gama Aviation Plc, where she was responsible for implementing the group's strategic development and acquisition strategy.
Irena joins a team at AVIAA with deep experience not only in aviation, but insurance and risk management, technology, marketing, and group purchasing. AVIAA uses aggregation, transparency, industry expertise, and proprietary algorithms to streamline the procurement process for both operators and vendors. Through membership, operators of all sizes achieve improved business intelligence and economies of scale, allowing them to get the best value for key operational items; suppliers receive committed volume without the overhead, reduced friction costs around transactions, and deep insights into customer behavior and purchasing patterns.
Two Daher TBM very fast turboprop aircraft make milestone flights over the South Pole
Tarbes, France, January 23, 2019 – Daher salutes the exceptional flights performed this month by owner-pilots on two TBM aircraft that traversed Antarctica and overflew the magnetic South Pole.
These achievements marked the first legs in earning the Polar Diamond Circumnavigator Diploma, recognized by the Fédération Aéronautique Internationale (the world's governing body for aeronautical and astronautical records and sports), which has only been awarded once before.
One of the TBM owner-pilots – Sebastian Diaz from Santiago, Chile – reunited three generations of pilots in flying his TBM 850 with Diaz' father, 88-year-old Patricio (one of the oldest still fully-licensed TBM pilots); and Sebastian's son, Sebastian Jr., as copilots.
The other TBM owner-pilot, Dierk Reuter from Chicago, USA, was flying with son Alex on his TBM 930, carrying cameras and an inflight tracking system benefitting from an Iridium GO! satellite connectivity device and support of Iridium Communications. In-flight photos were posted to Instagram in quasi real-time using Iridium messaging and software created by the Reuters.
The 2,700 nautical mile trip for both aircraft from Santiago, Chile, to 75° South – the latitude required for the polar circumnavigator diploma – required three stopovers and much preparation, as Antarctica offers some of the most challenging environments for aviators. The temperature averages -56°F (-49°C) with constant winds.
Both TBMs had to fly over the huge continent – nearly 5 million square miles (12.9 million square kilometers) in size, largely uninhabited and mostly covered in ice. In addition, central Antarctica presents high ground that rises to more than 8,000 feet (2,500 meters), with peak mountains reaching 16,050 feet (4,892 meters) – where clear blue skies can quickly turn to overcast whiteout conditions.
On January 1, the two TBM aircraft left Punta Arenas in Chile: destination Teniente Rodolfo Marsh Martin Airport on King George Island (part of Chile's Antárctica commune in Antarctica, and the continent's northernmost airport). This airport serves the nearby village of Villa Las Estrellas and Base Presidente Eduardo Frei Montalva – the most important Antarctic base of Chile – with a 4,232-foot (1,290-meter) gravel runway.
On January 2, both TBMs continued to the British Antarctic Survey Sky-Blu base, at 807 nautical miles southwest, and reached the 75° South latitude turning point before returning to King George Island's airport. On the way, TBM 930 owner Jim Baum arranged a fly-by of the National Geographic Orion – an ice-class exploration ship, enabling exciting pictures and video to be recorded.
"We are impressed by the airmanship of such TBM owner-pilots as the Diaz family and Dierk Reuter, who carefully prepared this dual polar expedition," commented Nicolas Chabbert, Senior Vice President of Daher Airplane Business Unit. "We salute the confidence they have in our TBM very fast turboprop aircraft, as they had to face extreme weather conditions flying over one of the world's most hostile regions."
Dierk Reuter explained: "The journey from my hometown Chicago to 75S 71W and back can be summarized in figures: 18,782 nautical miles, 64 hours, 3,080 gallons of jet fuel, and 19 stopovers. But it doesn't tell the story about a pilot's feeling to fly over the South Pole. The TBM is an awesome aircraft to explore the globe!".
Added Sebastian Diaz: "We also had the challenge of avoiding the freezing of the fuel because of the extreme low temperatures, for which we used more Prist [fuel system icing inhibitor] than usual. We also like to thank the Chilean Air Force for their generous hospitality at SCRM (Base Presidente Eduardo Frei Montalva)."
SONAS Aviation gears up for Irish AOC
Founding CEO Graham Williamson highlights benefits of EJ registry amid uncertainty of Brexit
22 January, 2019 : SONAS Aviation, the new Shannon-based aircraft charter and management company, founded late last year by Graham Williamson, former CEO of TAG Aviation Europe, is just weeks away from acquiring its Irish AOC.
With its first managed aircraft, a Bombardier Challenger 605, to be available for charter on the new EJ-register, Graham will be at Corporate Jet Investor's London conference next week to meet with financiers and G-registration aircraft operators.
"We are reaching out to owners of corporate jets seeking predictability, stability and continuity in these uncertain times," says Graham.
"The impact of Brexit – deal, no deal, interminable status quo, political uncertainty and its subsequent effects on the aviation community in the United Kingdom is a real and immediate issue."
SONAS Aviation is duly offering aircraft owners a simple transition for their aircraft to an EASA Operation, allowing free movement in Europe and unfettered traffic rights to the 44 countries covered by EU bilateral agreements, including the USA and Canada.
"Looking at EASA's newly updated Guidance Notes, it is difficult to predict how aircraft operated, crewed, registered, maintained or managed from the UK will be affected, and this throws up uncertainty regarding importation, free circulation, certification and licensing," says Graham.
"Ireland (with its EJ registry) offers a simple importation and tax environment for owners.  It is a renowned and secure legal jurisdiction for financiers and the Irish Aviation Authority (IAA) is committed to developing and growing its already strong aviation sector."
"Some of the currently fashionable and established European jurisdictions, such as Malta, are struggling to keep up with the volume of aircraft coming onto their registries," suggests Graham.
An alternative jurisdiction, so close to the UK, with an excellent legal, finance and banking fraternity will add to the EJ appeal, he believes.
New company with established management team
While SONAS Aviation is brand new, behind it sits a management team with decades of aviation experience.
Graham has been joined by Russell Allchorne, former VP Operations at TAG Aviation Europe as the COO, and Keith Brennan, former Post Holder with Eirtech Aviation, as Airworthiness Director.  SONAS is supported by the Air Law Firm and its Founding Partner Aoife O'Sullivan, a widely regarded business aviation lawyer.
Leasing model key focus for SONAS
As well as traditional aircraft management, SONAS Aviation will be offering expertise to clients looking to lease, rather than 'buy' their corporate jets.   "Where better to advocate this growing model than in Ireland, home to many established commercial aircraft leasing companies dedicated to the airline sector,"  highlights Graham.
Operator leases could become the biggest driver in business aviation, especially popular in the large cabin sector, which he will highlight whilst chairing a panel on day two (January 28th) of CJI London 'Dispelling corporate airliner myths – the cost of operations.' 
"A lease offers predictable costs and gives the owner far greater flexibility to upgrade the jet, or change it in six years, just as the airlines do.  It removes the uncertainty of residual values and it is a smart way of financing a depreciating asset," Graham will highlight.
SONAS Aviation is not seeking to grow into a large aircraft management company.  Rather, it wants to build a close relationship with select clients, build trust and deliver a quality, personal service, maintaining full transparency on costs.
Ahead of its operational start, drawing on lessons learned, SONAS and its primarily Irish team, has created seamless processes for all elements of planning, operations and customer service using harmonised cloud-based systems.
"We are committed to offering a simple and seamless transition for clients.  We will be limited in the number of aircraft we can absorb in the coming months.  First mover advantage is paramount and only those who take control and make the right choice today will be guaranteed continuity of operations, approvals and licences," Graham concluded.